13.10.2017
Hobby builds up commitment to the UK and Ireland
Hobby is reorienting its activities in the important European sales markets of the UK and Ireland. In future, the motorhomes and caravans from the North German brand will be distributed in both countries by the company Hobby GBI run by John Hindle.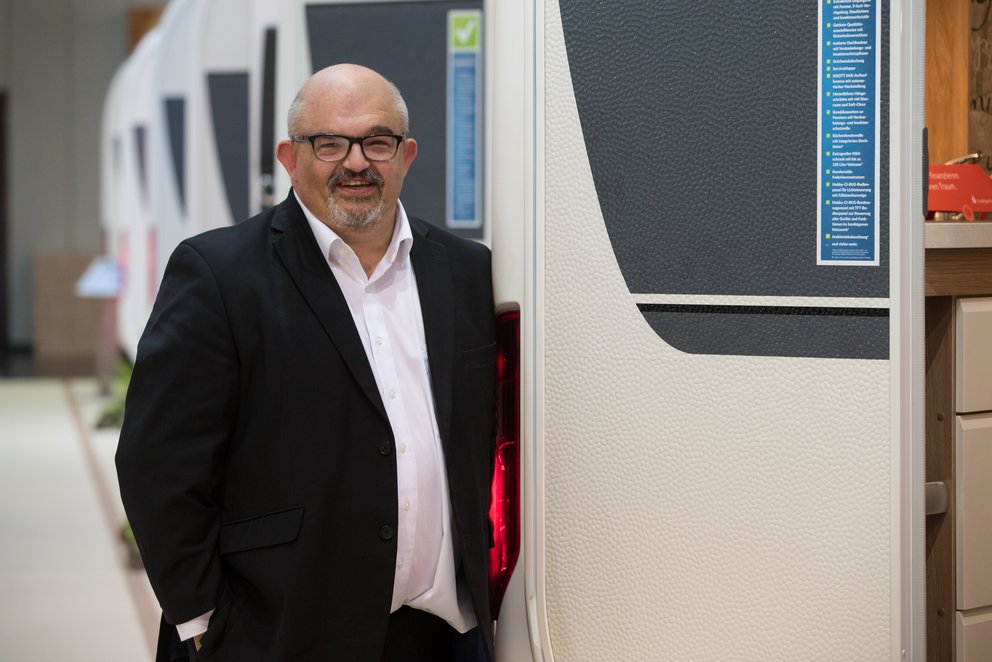 Hobby had previously been represented in Britain by Hobby UK. In future, this will be taken over by the newly-established company Hobby GBI. The reorientation can already be seen in the abbreviation, because GBI stands for Great Britain and Ireland. The managing director and owner of Hobby GBI is John Hindle. He will present the Hobby brand in both countries and support the currently 22 retail businesses as an agent.
John Hindle, an enthusiastic camper himself, is very familiar with the British caravanning market. He had already been active for Hobby UK for many years as an employee, which is why he knows the special requirements made of the equipment and technology for leisure vehicles in the UK and Ireland. In addition to restructuring the sales organisation, the main aim is to gain new target groups in both countries.
"Our aim is to double the sales of our leisure vehicles in the UK and Ireland in the next few years," explains Manfred Taedcke, Hobby Divisional Manager for Sales, Marketing and Customer Services, in view of the great potential of these export countries.
With 23,350 new registrations and growth of 2 per cent in 2016, the caravan market in the UK is the largest throughout Europe, ahead of Germany. Growth in new motorhome registrations in the UK amounted to as much as 17.1 per cent in 2016. The country was in 3rd place in Europe, with 12,350 newly registered motorhomes.
Download article
Image gallery
All media made available on the press portal may only be used openly/free of charge for press publications in accordance with the press law. Commercial use is generally not permitted. Exceptions to this rule require the express written permission of Hobby Wohnwagenwerk Ing. Harald Striewski GmbH.