17.08.2018
Hobby presents the new van VANTANA model range at the Caravan Salon 2018 in Düsseldorf
Compact vans and connectivity are Hobby's focus at this year's Caravan Salon in Düsseldorf. The manufacturer from Schleswig-Holstein will be putting its popular van VANTANA on the market in three different equipment variants for the first time ever in the 2019 season. The "MyHobby" app will also play an important role, as it makes it possible to control various vehicle functions with a smartphone or tablet. Hobby will be presenting its comprehensive product portfolio as usual at the main stand in Hall 9 and with a stand in Hall 15 specifically for the vans.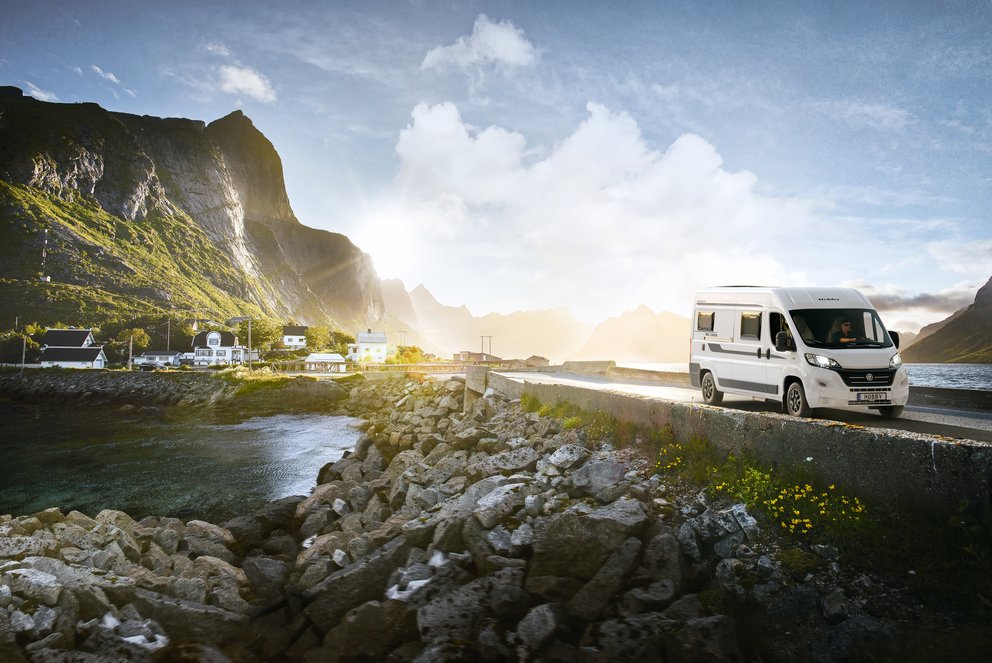 Hobby's key highlight in the 2019 caravanning season is the new division of the VANTANA vans into three different model ranges: VANTANA Ontour is the road-ready entry-level version of the van, followed by the comprehensively equipped all-rounder VANTANA De Luxe and the luxury version VANTANA Premium.
Hobby is offering two compact and extremely comfortable layouts for all three model ranges: one version is the K60 FT which is less than 6 metres total in length and features a practical double bed at the rear. With a vehicle length of 6.36 metres, the K65 ET offers two comfortable single beds. The modern and compact washroom has also been redesigned to fulfil a camper's every need. The VANTANA Ontour, De Luxe and Premium differentiate from one another in terms of their engine specifications, modern equipment packages and sporty exterior design. "With the three VANTANA model ranges, our focus is now on all target groups – regardless of age. The demand for vans is on the rise; with the Ontour, De Luxe and Premium, we have created exceptionally smart and practical all-rounder vehicles", happily commented division manager Manfred Taedcke.
Excellent value at an attractive price: the entry-level model Ontour starts at 39,700 euros on the Hobby price list, followed by the De Luxe starting at 46,000 euros and the luxury model Premium, with its lavish standard equipment, which is available for less than 48,000 euros at an authorised Hobby dealer.
On-board control with a smartphone or tablet for Hobby caravans, vans and motorhomes is an additional key focus at this year's Hobby stand in Hall 9. With "HobbyConnect" and the free "MyHobby" app, it's possible to control various functions such as lighting heating and air conditioning from outside the vehicle. "Comfortable management of vehicle functions will make camping with Hobby even smarter in the future", said Manfred Taedcke.
From 24 August until 02 September 2018, Europe's largest caravan manufacturer will be presenting its new highlights in the caravan, van and motorhome vehicle categories at the Caravan Salon 2018 in Düsseldorf, the world's largest trade show for leisure vehicles.
Further information is available from the Hobby press office: presse[at]hobby-caravan.de or at www.hobby-caravan.de.
Download article
Image gallery
All image motifs made available on the press portal may only be used openly/free of charge for press publications in accordance with the press law. Commercial use is generally not permitted. Exceptions to this rule require the express written permission of Hobby Wohnwagenwerk Ing. Harald Striewski GmbH.