27.01.2022
Caravan of the year 2022: Hobby wins silver and gold
In the readers' poll for Caravan of the Year 2022 in the trade magazine CARAVANING, Hobby went and took two spots on the winner's podium. Both the Hobby Ontour and the Hobby Prestige re-ceived awards.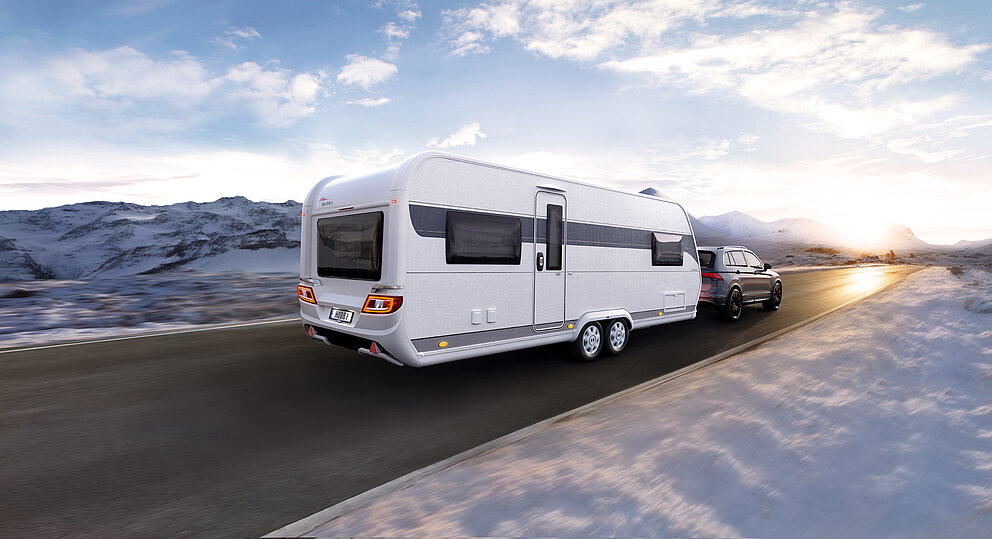 The readers of the highly reputed camping magazine CARAVANING cast the majority of their votes for the Hobby Ontour, putting it in first place and making it the CARAVAN OF THE YEAR 2022 in its category. "We are delighted about receiving an award for the Hobby Ontour once again", said Sascha Michalewicz, Head of Field Service at Hobby. "The Hobby Ontour is equipped with everything needed for a comfortable holiday in its class thanks to the "HobbyKomplett" ALL-INCLUSIVE package. It is immediately ready to hit the road and is the perfect introduction to the world of camping".
In the "upper mid-range" category as well, a Hobby caravan is once again one of the most popular models among the CARAVANING readership. 30.9 percent cast their votes for the Hobby Prestige as their favourite, which resulted in an exceptional second place ranking. "With 13 layouts, the Hobby Prestige offers tremendous variety", explained Sascha Michalewicz. "Even large families have plenty of room in the Prestige – which is something many appreciate".
All of the results from the Caravan of the Year 2022 poll can be found in issue 3/2022 of CARAVANING, which will be released on 15 February.
All the images for the article (cut-out images, interior and exterior shots) can be found in our media portal:
https://mediaportal.hobby-caravan.de/en/press-photos-2022/
Further information is available from the Hobby press office:
presse@hobby-caravan.de or at mediaportal.hobby-caravan.de/en/
Download article
Image gallery
All media made available on the press portal may only be used openly/free of charge for press publications in accordance with the press law. Commercial use is generally not permitted. Exceptions to this rule require the express written permission of Hobby Wohnwagenwerk Ing. Harald Striewski GmbH.